TOKYO, JAPAN – April 11, 2017 –The AstaReal Group has announced that it is now offering Japan-made natural astaxanthin ingredients produced by Fuji Chemical Industries Co., Ltd. which are certified by the Japan Muslim Association. This halal certification enables manufacturers to formulate products with the benefits of natural astaxanthin for the important and rapidly-growing halal markets in Indonesia, Malaysia, and Singapore, using the AstaReal® range of astaxanthin bulk ingredients.
The JMA, founded in 1952, is the oldest Muslim organization in Japan. Its rigorous certification assessment program ensures AstaReal's cultivation and production of natural astaxanthin complies with stringent halal requirements.
AstaReal® astaxanthin is a naturally-produced ingredient with many important health benefits. With this certification, AstaReal is better able to pursue its goal of providing products that support health and well-being to people around the world.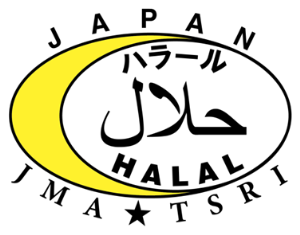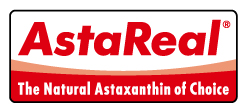 ■About AstaReal
AstaReal is a part of the Fuji Chemical Group of Japan. AstaReal produces natural astaxanthin from the Haematococcus pluvialis microalgae cultivated at facilities in Sweden and the USA. The AstaReal Group is the global pioneer and expert in natural astaxanthin cultivation, R&D and clinical science, producing the world's first commercial astaxanthin in 1994. AstaReal has sales offices in Singapore, Australia, India, Japan, Sweden and the USA.
Video: http://www.astareal.com/company/healthier
■About Astaxanthin
http://www.astareal.com/knowledgecenter/astaxanthin
■Contact Information
For further information about astaxanthin and the AstaReal Group, contact:
Eric Caston, General Manager, International Business Division, international@astareal.co.jp
For further information about AstaReal in Indonesia, Malaysia & Singapore, contact:
Vincent Wood, President, AstaReal Pte., Ltd. enquiry@astareal.sg
For further information about AstaReal in Australia, contact:
Sarah Frager, Country Manager, AstaReal (Australia) Pty., Ltd. sarah.fragar@astareal.com.au
For further information about AstaReal in India & Pakistan, contact:
Pankaj Negi, Director, AstaReal (Australia) Pty., Ltd. pankaj@fujichemical.co.jp
Download attachments: Halal-JMA-Global.pdf